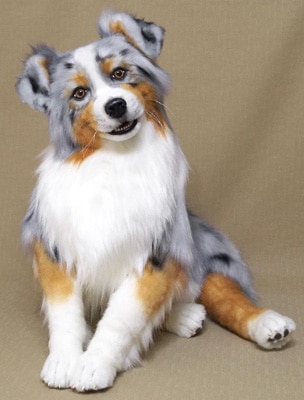 As I've previously shared, Cait has serious puppy hunger. And she flip flops back and forth between getting an Aussie now (the power of Kiera lives on) or waiting a bit.
I try to remain neutral and supportive because I know there is never a "good" time to get a dog. You just have to decide to make it work. So I listen and look as she shares feelings and Australian Shepherd breeder websites.
I thought that I might just get her a stuffed Aussie for Christmas to tide her over. Something to hold on to and snuggle with.